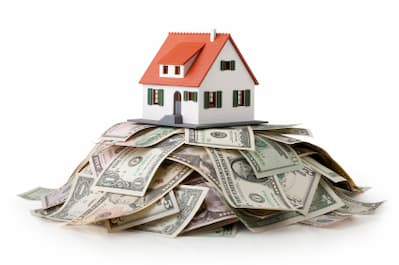 Real Estate Investing | Investor
Real Estate Investing | investor is someone who looks forward to earning profit from the real estate market by purchasing, renting, selling, or leasing a property or a piece of land. Moreover, it consists of anything permanently connected with a piece of land, like utilities or roads. Moreover, it also consists of the rights that tag along with a piece of land consisting of water or mineral rights. Nevertheless, it is key to understand how each of these combinations plays a role in the value of real estate.
Real Estate Investing For Beginners: Mistakes To Avoid
1. When weighing the different scenarios on the mishaps or what could go wrong, especially for beginner real estate investors, all mistakes can be a result of a lack of preparation or insufficient research.
For example, Many people commonly the mistake of assuming that your place of residence will give itself the best investment market. Instead, take more time performing research on different neighborhoods and base your choice on key points like local schools, job growth, average rental rates, and employment rates. Furthermore, make sure to choose your target market strategically for your exact type of investment property. READ ALSO: Real Estate Investing -10 Quick Step-By-Step Ways To Start | Get Rich
2. Another mistake that Real Estate Investing beginners make is rushing into a buying just because a property is on sale for what may sound like a good price. Beginner Investors must make a practice of frequently, without fail, checking on the due diligence as well as running their numbers to ensure the deal will definitely bring profit.
Abetter way is before committing to a deal always ensure to estimate possible expenses in an as very accurate a manner as possible. Moreover, it is a very healthy practice that always arranges for a property inspection
Conclusion
The common mistakes above should demonstrate how a lack of research and diligence on investors can lead to their own fall. Furthermore, the basics of investing in real estate largely focus on analyzing deals and markets extensively to ensure educated, measured decisions are employed.
Types Of Real Estate Investments
Three main types of real estate that many or most investors will begin with to start their portfolios are; Wholesaling, Buy And Hold and Rehabbing. However, they may not be the only way to make money investing in Real Estate. Nevertheless, the above mentions are great places for beginners to commence their investing.
Here are the extensive elaborate definitions of the types of Real Estate Investments. Read through them and learn more;
Wholesaling: Wholesaling real estate is a common, famous/popular way for people to start up as it needs little to no personal capital. From a wider perspective, the investor serves as a "middleman" all through the wholesale process. They connect sellers with buyers.
Typically, a wholesaler will identify a property being sold for under market value first and organize for the contract to be assigned to the buyer, another buyer like a rehabber. Here, the wholesaler will earn his or her profit by charging a service fee which will perform double close.
Buy And Hold: "Buy and hold" is a strategy in which an investor gets property to hold or retain with ownership for an extended period of time. The retained property will bring profit as it will likely appreciate in value over time and can be sold out when the market is at its best. Furthermore, most investors choose to rent out these properties as a way of creating cash flow in the meantime.
Rehabbing: In an ideal world, an investor will buy a distressed property, invest money to fix it up, and eventually sell it out at or above market value to make a profit. This concept is very visible in reality TV shows which have made the concept of "fix and flip" or rehabbing a bit popular in the last few years.
However, beginners or new investors must come to the knowledge that this strategy always tags along with risk and needs a good amount of patience, diligence, and skill.