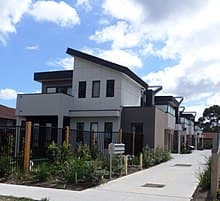 Real Estate Investing:- What Is Real Estate?
Real estate is any piece of land with or without a structure (manmade), including everything from apartment complexes to farmland. However, the meaning is likely larger than what you had in mind. Real estate consists of anything permanently connected with a piece of land, like utilities or roads. Moreover, it also consists of the rights that tag along with a piece of land consisting of water or mineral rights. Nevertheless, it is key to understand how each of these combinations plays a role in the value of real estate.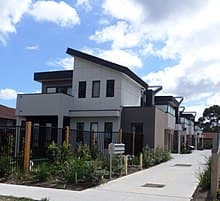 What Is A Real Estate Investor?
A real estate investor is someone who looks forward to earning profit from the real estate market by purchasing, renting, selling, or leasing a property or a piece of land. There are several strategies for investing. Furthermore, many investors will put together either one or more strategies to create the portfolio they want.
Well, real estate investor is broader just like the term itself. This consist of anyone who flips houses, wholesales, rents commercial properties, owns raw land, or more. READ ALSO: Bitcoin -What They Don't Tell You | Learn How To Start Earning with Bitcoin
Step-By-Step Guide To Getting Started In Real Estate
The journey of starting up real estate can be a befuddling, strenuous process. Nevertheless, there is actually no wrong or right way to lift up your career in the field of real estate which might add to a bit of your confusion.
Well, to assist you to have confidence and getting rid of the anxiety you may be going through as a beginner real estate investor, here is a step-by-step guide:
1. Seek clarification on your financial and personal goals by jotting them down.
2. Prior to starting, find out whether or not you really want to do full-time or part-time investing.
3. Put up a plan for how you will proceed with your real estate education all over your career, beginning with real estate investing 101, and online researching, whether it be through mentorship, reading books, or other roots.
4. After performing thorough research, make up your mind on whether you want a more passive or active approach to investing.
5. Depending on the decision above, choose an investing strategy. For example; Active investors can handle activities like fixing and flipping, wholesaling, or commercial property investing. However, passive income investors can choose between Real Estate Investment Trusts or investing in rental properties.
6. Do not be reluctant to begin attending networking events soon as you get an interest in real estate investing. Make proper use of the events as a way to reach out to new mentors, private lenders, possible partners, and other types of professionals.
7. Immediately after you choose your desired investing strategy, you will have the need to evaluate your financial state. The knowledge of whether you got poor or good credit as well as how much money you have can assist find out your funding strategy.
8. Spend quality time performing a competitive analysis of various markets that impact your interest. Furthermore, make sure to focus on significant indicators like school districts, employment rates, infrastructure, demographics, as well as rental rates prior to selecting a target market.
9. After confidently selecting your investment strategy as well as a target market, finally start the buying process of your first property.
10. Congratulate yourself highly after successfully executing your first investment deal. Be accurate on how to assess your outcomes as well as how this investment deal may have or not have assisted and positioned you to best achieve your goals.