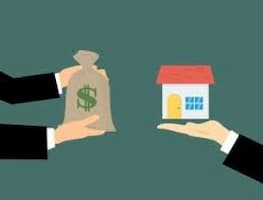 Real Estate Agent: What are the ways to become a real estate agent?
Real Estate Agent; Are you ready? Well, now that you are ready and willing to be a real estate agent, the next thing is getting your real estate license. Keep in mind that all that is required for real estate licensing widely differ or vary from state to state. Well, some states will need you to have a certain number of credit hours in real estate coursework or a certain level of education before you can take your licensing exam. Here are the various step by steps to take to become a real estate agent;
10 Quick Steps To Being a Real Estate Agent
1. Understand your state's requirements
Do your research on your state's pre-license course requirements. Various states have their different requirements so it is much important that you be keen on which courses are needed/required for your state.
2. Select a real estate school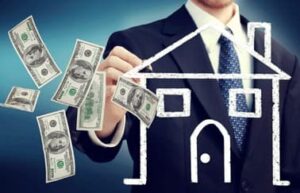 For beginners, you must have researched and realized there are real estate schools. Well ensure you choose an ARELLO-accredited real estate school, offering pre-licensing coursework: NOTE must be specific to your state. The better bit is that you can choose to go online or in classroom studies. Also, make sure you make an informed decision after doing proper research on the type of school you want to join. READ ALSO: Real Estate Investing -3 Most Used Types & Beginner Mistakes To Avoid
3. Complete your pre-licensing coursework
To take the real estate licensing exam, you need to get some form of pre-licensing coursework – this is a requirement for all states. However, bear in mind that the amount of coursework needed differs from one state to another. In case you need to save some cash, first determine the cost of your pre-licensing coursework. Remember you need to get some good finance before you begin investing in your real estate career.
4. Take a Real estate pre-licensing exam study to become a Real Estate Agent
Here there is no shortcut but to ensure you pass your state's real estate exam at the end of your coursework. In several instances, most students decide to take online coursework whereby the exams are also online. However, never feel intimated by studying for exams especially if you have been away from school for some time.
Remember, these study tactics can assist you to maximize time and also heat set you up for the exam day. Immediately after you are through and have passed the exam, you will be in a position to access your certificate of course completion or official transcripts. Nevertheless, in case you feel like you need extra guidance, you can take a real estate exam prep program to assist you to study state-specific material for your specific state real estate test.
5. Apply and schedule for your state real estate exam
Well, now you have passed your real estate pre-licensing coursework. Get ready to sign up for your state licensing exam. Keep in mind that there is a fee for the exam, normally $25. Make research your friend whenever you want to be in the real estate business.
Here, you have to find out where and where the next real estate exam will take place in your state. Regularly, they are administered by third-party testing centers. Get information about any materials, parking, and hours you'll require to come along with on test day.
Requirements To NOTE: Some states want you to complete a background check, get fingerprinted, or have Errors and Omissions Insurance at hand prior to taking your state exam. Well, before you decide to take the exam enquire from the testing center about the type of documents you need to be in a position on test day.
6. Select a broker To Become a Real Estate Agent
Based on the requirements of some states, you may be needed to have a broker sponsor for you to take the real estate exam. The decision of selecting a broker may come later or at this particular stage once you pass your exam and are ready to commence working.
Note that this is among the toughest part of being a real estate agent. Your broker is incapable of influencing your niche, how much you earn, how you get paid, and the type of resources available to assist you to grow in your career. Ensure you do thorough research on this step and get a broker who sincerely and truthfully meshes with your goals.
7. Pass your state licensing exam To Become A Real Estate Agent
Among the most important steps how to become a real estate agent is by Taking and passing your state licensing exam. Well, remember each and every state have its own requirements for passing the licensing exam. To assist you to pass your exam the first time, mind taking a real estate exam prep course.
8. Join professional real estate organizations
Once you are done with all the processes above and also passed your which earns your real estate license, you will definitely want to become one of your state and local Multiple Listing Services (MLS) and maybe the National Association of REALTORS®.
Well, it is very appropriate to join professional real estate organizations. These organizations give very high-value professional resources as well as networking tools. Well becoming a member enables you to get access to valuable research that can assist you to get updated on trends as well as best practices in your niche and also enables you to attend national conferences.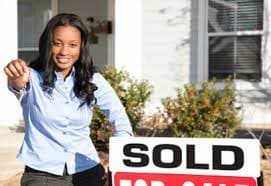 9. Complete necessary real estate post-licensing coursework
Many states will require you to finish real estate post-licensing coursework in the first 6–12 months after getting your real estate license. Rember not to let this fade from your radar.
10. Launch your real estate career
Now it's time to let the world know you're in the real estate business. Soon you'll begin interactions with potential sellers and buyers and will be in real business! Well, you have been eagerly waiting for your earnings — your first transaction.
Regardless of being extremely confident, it is worth it to have a more experienced agent countercheck your work to ensure you are on the best or at par with your clients. Once done, take a deep breath, sit down, pat yourself on the back, and smile. You are finally and officially a real estate agent.