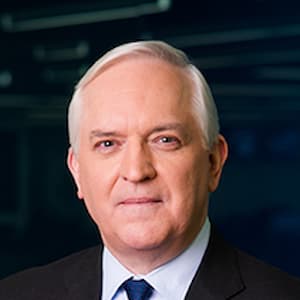 Paul Gigot Biography/Wiki
Paul Gigot was born Paul Anthony. he is a prominent American Pulitzer Prize winner for a conservative political commentator. He is a journalist and editor of the editorial pages for The wall Street Journal.
Paul Gigot Age
Born on May 24, 1955, Gigot is currently 66 years old.
READ MORE: Josh Lipton CNBC, Bio, Age, Real Estate, Wife, Salary And Net Worth
Paul Gigot Height
He is a man of a slightly tall stature. Gigot stands at a height of 180 cm or 5 feet 11 inches.
Paul Gigot Education
Gigot is a Roman Catholic who attended Catholic schools for 12 years. In 1973, he graduated high school in De Pere, Brown County, Wisconsin, United States. He would then proceed and join Dartmouth College, a private Ivy League research university in Hanover, New Hampshire. He graduated with summa cum laude, a Latin honors to indicate the level of distinction with which an academic degree is earned. Gigot later worked at The Dartmouth as the Chief-Editor.
Paul Gigot Family | Parents and Siblings
In May 1955, Paul Anthony was born in San Antonio, Texas. Not long after his birth, the family moved to Green Bay, Wisconsin. Information on the identities of his father and mother and siblings is unavailable therefore, his parents remain anonymous for now.
Paul Gigot Wife/Spouse
There is no information online to indicate that Paul is married. We, therefore, have no credible reason to strongly believe that Paul is sing, married, dating, or has a wife. We will however make sure we update this information in case his marital status change.
Paul Gigot Fox News / WSJ
Gigot is a moderator of a Fox News Channel program, The Journal Editorial Report, a weekly cable show that reflects the Journal's editorial views. Prior to moving to Fox News, the Journal Editorial Report show aired on PBS for 15 months. The show ended on PBS on December 2, 2005.
Gigot joined the Journal in 1980 when he became a reporter covering Chicago, Illinois, U.S.A. Two years later he moved to Asia to become the paper's Asia's correspondent in Hong Kong. He was placed in charge of The Wall Street Journal Asia, two years later. Gigot wrote the weekly Potomac Watch column in The Wall Street Journal which won him the Pulitzer prize in 2000. In 2001, he became the journal's vice president.
Mark Shields Paul Gigot
Gigot made frequent appearances as a guest political analyst on The News Hour with Jim Lehrer. Mark Shields, the regular liberal pundit, and Gigot formed members of the two opposite sides that debated political issues on the show during the 1990s.
Paul Gigot Salary / Net Worth
As an editor, political analyst, and journalist, Gigot earns an average salary of $76,488 annually. Over the years he has accumulated this into a fortune. Paul's estimated net worth is $1.98 million.
Paul Gigot Jill Biden
An op-ed article by the Wall Street Journal refrained the first lady, Jill Biden from referring to herself as "Doctor Biden" even though Dr. Biden was awarded her doctorate in 2007 by the University of Delaware. Joseph Epstein, the author of the article claimed that having a Ph.D. D was not enough reason for the USA first lady Mrs. Biden to regard herself as a doctor. Gigot supported his subordinate and pointed out that the use of the "Dr." honorific was off-limits to both men and women doctorate holders.
Paul Gigot Coronavirus
Gigot, on August 2, 2020, interviewed Johns Hopkins and Dr. Marty Makari in an attempt to find answers to the question of the vaccination and treatment of Coronavirus.
Where is Paul Gigot Now?
Gigot is the vice president and editorial page editor of The Wall Street Journal. He has been the vice president of The Wall Street Journal since 2001. He is also the current moderator of the Fox News Channel program, The Journal Editorial Report. A program that reflects on the Journal's editorial views.