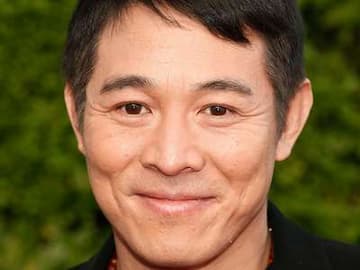 Jet Li Biography
Jet Li is a Chinese film actor, film producer, martial artist, and retired Wushu champion after three years of training with acclaimed Wushu teacher Wu Bin. However, Li retired from competitive Wushu at age of 19 years and went on to win great acclaim in China as an actor, making his first appearance on the film Shaolin Temple (1982). Lianjie proceeded to star in numerous critically acclaimed martial arts epic films, best known as the Lead in "Fist Legend" (1994), "Zhang Yimou's Hero" (2002), Once Upon a Time in China series (1991-1993). His first role in the non-Chinese film was as a villain in Lethal Weapon 4 (1998) and his first leading role in a Hollywood film was as Han Sing in Romeo Must Die (2000).
Li got his screen name in the Philippines (1982) when a marketing company thought his actual name was too difficult to pronounce. Additionally, he was presented the Visionary Award by East West Players, the oldest Asian American theatre in the United States in 2002. Also, he made an appearance with fellow martial arts veteran Jackie Chan in The Forbidden Kingdom which was released on 18 April 2008. Lastly, Lianjie is a practitioner of Tibetan Buddhism.
Jet Li Age/Birthday/Nationality and Ethnicity
Jet (age 58 years) was born on 26 April 1963, in Beijing, China. Li has had three different citizenship; Singapore (2009-present), the United States (2003-2009), and China (1963-2003). He is of Chinese ethnicity and usually celebrates his birthday on 26th April every year.
READ ALSO: Brad Pitt 
Jet Li Height/Measurements
Li stands at an average height of 5 feet 6 inches which is approximately 1.63 meters. He has a bodyweight of around 68kg.
Jet Li Parents and Siblings
He was born Li Lianjie in Beijing, China to Li Qingquan (father) and Zhang Fenglan (mother). His father died when he was at the age of two and he grew up in a very poor family that couldn't afford three meals a day. Furthermore, Li is the youngest of two brothers and two sisters. Unfortunately, he has not provided any information regarding his family.
Jet Li Education
Li's parents could afford his basic education rather he attended a non-sparring Wushu event and later joined the Beijing Wushu Team which did a martial art display at the All-China Games at an early age. With the help of renowned coaches such as Li Junfeng and Wu Bin, they helped Li to develop his talent. Moreover, Li competed against adults and was the national all-around champion from 1975 to 1979. Unfortunately, he retired from competitive wushu when he was only 18 years old due to a knee injury.
Jet Li Wife/spouse | Children/Kids
Li married Huang Qiuyan, who was a Wushu Team member and Kids from Shaolin co-star in 1987. The two have two daughters together, Si and Taimi, but they divorced in 1990. Li later married Nina Li Chi, who is a Shanghai-born and Hong Kong-based actress in 1999. The two have two daughters together, Jane (born 2000) and Jada (born 2002).
Jet Li Net Worth
He has had a very successful career as a film actor, film producer, martial artist, and retired Wushu champion. Jet's net worth is estimated to be around $250 million dollars.
Jet Li Movies
Jet Li has been an actor in a lot of movies in his career as an actor. They include; Zhang Yimou's Hero (2002), Fist Legend (1994), Once Upon a Time in China series (1991-1993), Lethal Weapon 4, and Romeo Must Die (2000). Additionally, he co-starred in The One (2001), War (2007), The Forbidden Kingdom (2008), and all three of The Expendables films. Also, he was an actor in The Mummy: Tomb of the Dragon Emperor (2008) and many more.
Jet Li Mulan
Li was an actor at Mulan which is an action/fantasy movie that was released on 9 March 2020 and was directed by Niki Caro.
Fearless Jet Li
He was the lead actor on Fearless, an action/martial arts movie that was initially released on 26th January 2006 in Hong Kong.
Jet Li The One
Li acts as a police officer in The One, which is an action/sci-fi movie that was released on 2nd November 2001 in the United States.
Jet Li Hero
He was the lead actor on Hero which is an adventure/martial arts movie released on 19th December 2002 in China.
War Jet Li
Li co-starred along with Jason Statham on War, which is an action/thriller movie and was released on 24th August 2007 in the USA.
Is Jet Li Alive?
Yes, the famous actor Li is still alive up to date.
How old is Jet Li?
Jet is currently 58 years old (2021), born on 26 April 1963, in Beijing, China.