Bryan Llenas Biography
Bryan Llenas, the big news coverage expert is an American journalist, working for Fox News Channel as a National Correspondent at the moment. Llenas has reported on both international and national stories, including natural disasters, terror attacks as well as mass shootings. Moreover, Llenas is one of the Top 50 Latino voices recognized to follow on Twitter.
Bryan Llenas Age, Birthday, Nationality, and Ethnic Background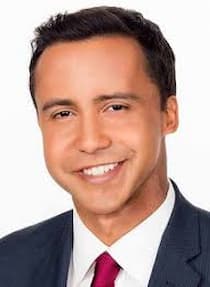 Llenas is 34 years old, born on 12 July 1988 in Boca Raton, Florida, the United States of America. Therefore, Bryan holds American nationality by birth. Moreover, he celebrates his birthday every 12th July of year.
Bryan Llenas Height, Weight, and Other Measurements
Llenas has an average estimated height of 5 feet 6 inches (Approx. 1.68 m). However, his exact measurements which include body weight and other body measurements are currently unavailable but will be updated. READ MORE: Benjamin Hall Fox News, Bio, Age, Height, Wife, Family, Salary, Net Worth
Bryan Llenas Parents, Siblings, Grandmother | Family Background
Llenas was born to his parents in Boca Raton, Florida, in the United States of America. However, he has been a bit secretive on matters of his family.
Nonetheless, Llenas has a sister called Raquel who received a baby in July during the heightened pandemic period. However, since the Covid pandemic, Bryan has recounted a series of losses in his family that included the death of his great aunt through Covid.
Nonetheless, his grandmother, residing in the Washington Heights neighborhood in New York City also got sickened. Nevertheless, Bryan took to his Instagram to the good news of his grandmother's recovery from Covid-19, a month after battling the disease. In the post, he thanked his fans together with his cousin Angela and Uncle Denis for taking care of her.
Bryan Llenas Husband / Spouse and Children
Llenas is gay, a statement he has personally confirmed. Bryan's partner Kyle Reineck is a senior global brand manager for VOSS. The two first met in October 2017, through a mutual friend in a social media connection while Kyle was on vacation in Hawaii and Llenas was back in New York.
Moreover, Bryan has publicly talked about working for a conservative company as a gay minority as well as being accepted to work at Fox News.
Bryan Llenas Education Background
Llenas attended the University of Miami, graduating in 2010 with a degree in political science and broadcast journalism. While at the University, he was inducted in the "highest honor attained at the University of Miami called the Iron Arrow Honor Society. Further, in 2017 Bryan won the "Communicator of the Year" Award from the University of Miami.
Bryan Llenas Fox News
Llenas currently works for Fox News Channel as a National Correspondent based in New York. He began working at the network in 2010 as a FOXNewsLatino.com reporter, later transitioning to his current role as a correspondent in 2013.
Based on his current responsibility, LIenas covers national breaking news. However, some of his first stories at Fox News included the Pope's visit to the United States, the inauguration of Pope Francis in Rome, as well as the 2014 World Cup in Brazil.
Furthermore, Llenas has reported on the trial of Joaquin 'El Chapo' Guzman, the Mexican Drug lord in New York, Hurricane Irma and Hurricane Maria in Puerto Rico, the Trump administrations family separation policy, the trial of Bill Cosby, President Donald Trump's transition team, the mass shooting at a church in Sutherland Springs, Texas, as well as the Manhattan and New Jersey terrorist bombings of September 2016.
Bryan Llenas Salary
He earns his annual income as a current employee of Fox News, serving as National Correspondent based in New York. Bryan's estimated salary range is between $60,000 – $120,000 per year.
Bryan Llenas Net Worth
Llenas has accumulated net worth, ranging between $4 Million – $6 Million.
Bryan Llenas Head Injury
Llenas says he has learned lessons reporting from protests that turn violent in New York City in recent days to always keep "his head on a swivel." He added that journalists need to balance live reporting to "being aware of your safety and surroundings."